Orca that carried dead, decomposing calf for weeks now returns to fun with friends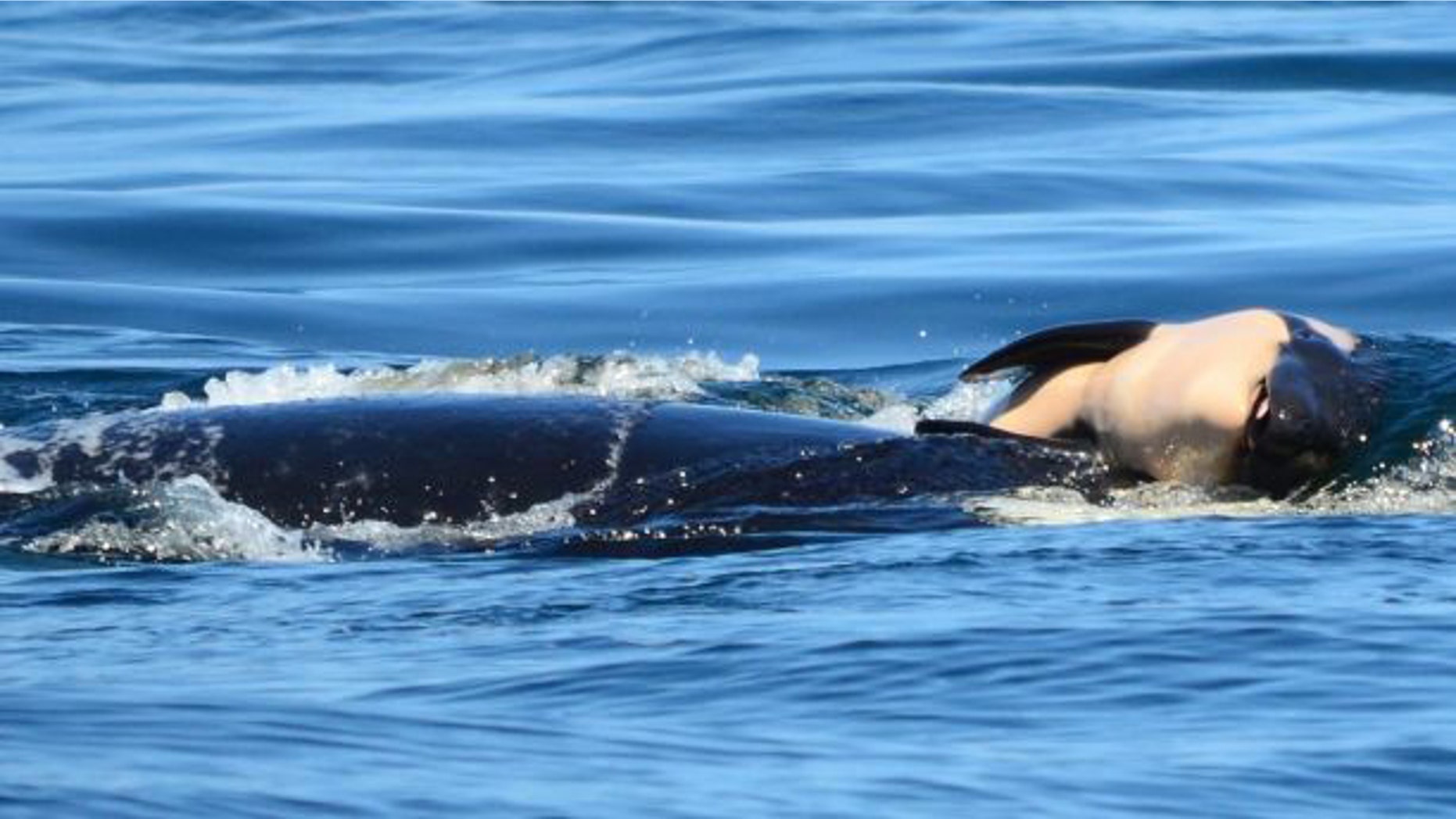 An endangered orca that captivated the world with its "tour of grief" has returned to its pod after spending more than two weeks clinging to a dead and decomposing calf, researchers said Sunday.
The orca, known as J35, was spotted chasing a school of salmon off the coast of Washington Saturday afternoon and its calf was nowhere to be seen.
According to telephoto images, J35 is in good health despite concerns it wouldn't be able to hunt while carrying the carcass, Alaska Highway News reported.
The Center for Whale Research in Washington state said the whales have been struggling due to lack of salmon, and J35's calf died after birth on July 24.
MOURNING ORCA STILL CARRYING DEAD CALF MORE THAN TWO WEEKS LATER
Ken Balcomb, the founder of the Center for Whale Research, told Q13 Fox that J35's actions were a "tour of grief" and "unprecedented."
An audio recording from earlier this month apparently featured the mother's "mournful and prominent" calls, Q13 Fox reported. Images of the mother clinging to the dead calf have struck an emotional chord across the world.
Balcomb said he was immensely relieved to see J35 returning to typical behavior.
Researchers said J35 towed the calf for nearly 1,000 miles over a span of 17 days.
Fox News' Travis Fedschun and The Associated Press contributed to this report.